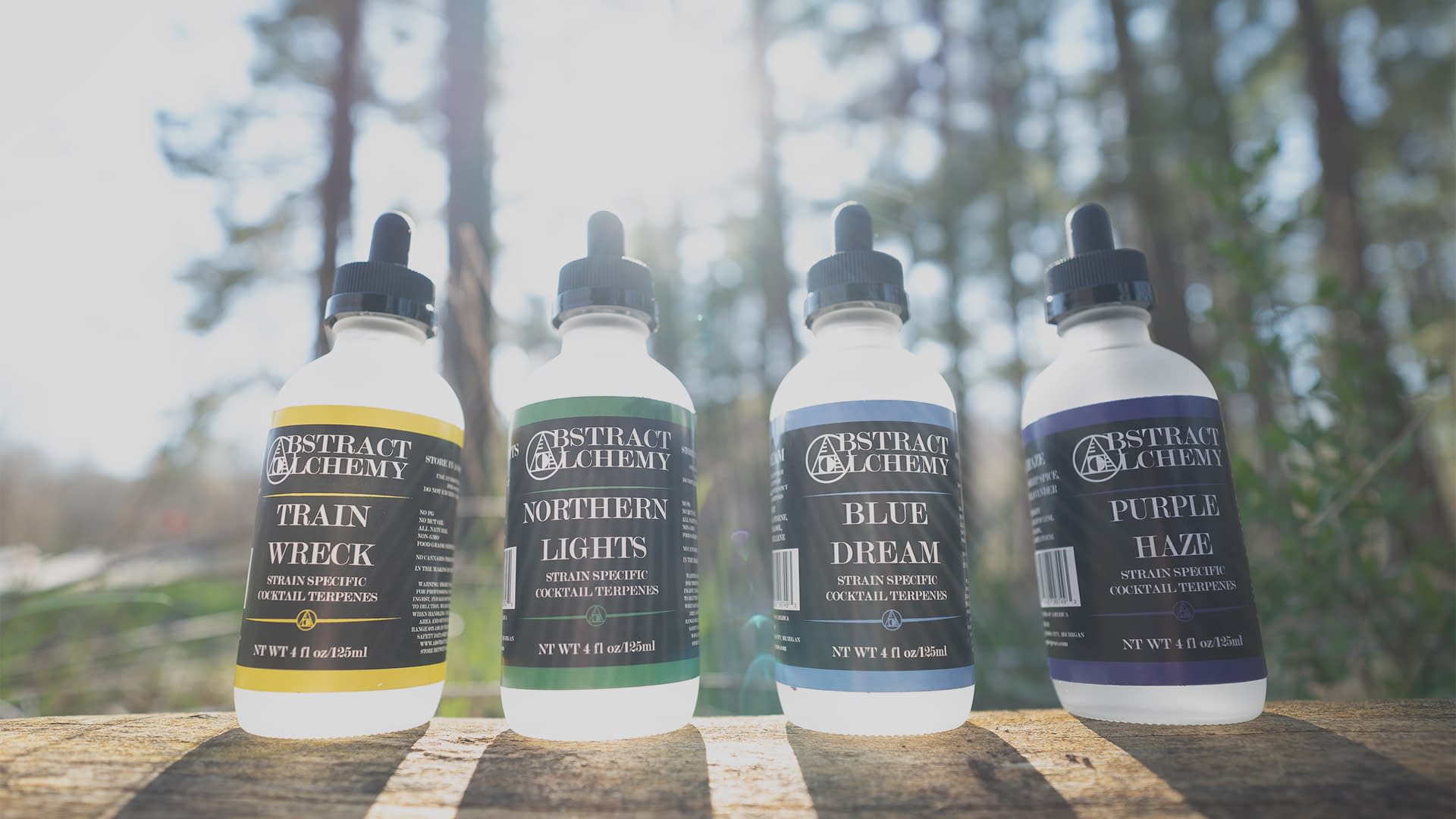 TERPENES AND CBD FOR SALE
Abstract Alchemy is a premier brand that sells terpene infused CBD products.  We work with the highest quality labs and state of the art extraction facilities in the United States.  Our distribution center is locally founded in Traverse City, Michigan.  Our terpene oil is produced with strain specific terpene blends and CBD extracted from organically grown Michigan medical cannabis.
Abstract Alchemy provides strain specific cannabis terpene health and wellness products.  Our CBD infused terpene gummies and tinctures are great for everyday use.  Our penetrating CBD balm comes in an easy to apply tube.  CBD balm can assist in the treatment of skin conditions such as Eczema and Psoriasis.  Our lotions help treat joint pain and inflammation from arthritis and other autoimmune aches.  CBD balm and lotion are perfect treatments for sore and strained muscles.  Abstract Alchemy has developed a line of terpene blends that are specifically designed for cocktails.  These blends can also be used in mocktails and other beverages of your choice.
Abstract Alchemy has taken the next leap in cannabis science, formulation, and infusing.  Our terpenes for sale will result in the maximum benefits and an "Entourage Effect" you can feel!